DJ Scotto is a founding father of the USA Electronic Dance Music (EDM) subculture,
a multi-media artist and producer, best known for his 1992-94 NYC club NASA, considered to be the 1990's EDM version of Studio 54. It produced North America's first EDM tour featuring new artists Moby, the Prodigy, Richie Hawtin, Orbital and Aphex Twin. NASA was depicted in the Larry Clark cult film "Kids" that broke out actress Chloe Sevigny. Scotto's door girl at NASA, Sevigny has since become a popular celebrity, actress and fashion icon. Scotto delivered the first EDM mega-festival at Woodstock ?94 called Ravestock, playing at Woodstock's South Main Stage all Friday and Sunday nights, essentially opening and closing the historic event with over 350,000 in attendance. He was official emcee as well. Scotto still owns the Ravestock trademark brand. Scotto has been featured in Rolling Stone, Spin, New York Times, Washington Post, Newsweek, Details, Paper Magazine, High Times, Urb, on MTV, and the TODAY show on NBC. He has modeled for a Levi's campaign with celebrity photographer Terry Richardson and in Details with celebrity photographer Patrick McMullan.Scotto worked with legendary 80's designer Stephen Sprouse, celebrity photographer David LaChapelle, stylist Patricia Field (Sex and The City), actress Chloe Sevigny and many other celebrities to produce a high gloss music and fashion magazine called DROP.
Scotto has done extensive Artist Development & Touring Design Production for Moby, Prodigy, Aphex Twin, Orbital, Richie Hawtin, Dee-Lite, Dubtribe, Run DMC and Rusko. He has worked Lighting Design at legendary NYC mega clubs like Limelight, Twilo, Tunnel, Webster Hall, Marquee NY, Base in Sao Paulo, Matilda in Venice, and for festivals like Woodstock 94, Mayday in Germany and Brazil's first EDM tour. Scotto has done Lighting Design for major films as well, such as "Kids" featuring Chloe Sevigny, "Party Monster" featuring Macaulay Culkin, Seth Green and Marilyn Manson, "Limelight" directed by Billy Corben and "Bad Lieutenant" directed by Abel Ferrara.
He has worked on countless music videos and was in a starring role in Joe Cocker's "Summer in The City".
Scotto is presently Marketing Director at Retfar Entertainment in Singapore on the 1 World Music Festival. He is also Resident DJ for the event and its Pre-party tour with DJ Nicole Chen. With over 25 years 100% dedicated to Electronic Dance Music worldwide, Scotto continues to produce and perform new tracks in the multi-genre format.
ALL SCOTTO's PRINTED PRESS BELOW -
IN PDF FILE FORMAT: NOTE - SOME OF THE FILES ARE LARGE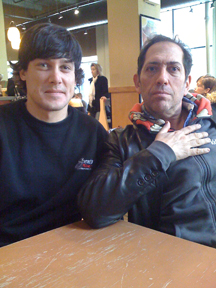 ONE DEGREE OF SEPARATION BY STEVEN LEWIS MARCH 2009

---
SCOTTO and FRANKIE BONES: GRADIENT MAG. MAY 2008

SCOTTO IN URB MAGAZINE 1994

SCOTTO - JAPANESE PRESS

NASA TOUR w MOBY - SPIN MAG

NASA TOUR - ROLLING STONE

NASA - VILLAGE VOICE / MICHAEL MUSTO 1992,
PAPER MAG 1992, NEW YORK NEWSDAY 92/93

NASA FLYER ART IN COOPER-HEWITT MUSEUM

NASA PRESS - INCLUDING DETAILS, PAPER MAG.,
HIGH TIMES, TIME, NEWSWEEK & OTHERS
DROP MAG. - NY TIMES - ALSO HERE:

DROP MAG. - NY TIMES LINK

DROP MAG. - NY POST

DROP MAG. - ALL OTHER

RAVESTOCK at WOODSTOCK '94 - URB MAG

RAVESTOCK at WOODSTOCK '94 - ROLLING STONE

RAVESTOCK - WASHINGTON POST & ALL OTHER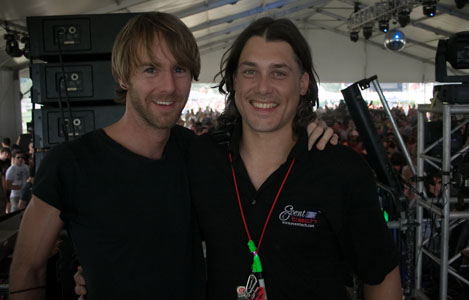 RICHIE HAWTIN and SCOTTO at VIRGIN MUSIC FEST, BALTIMORE, MD. AUG 10th
---